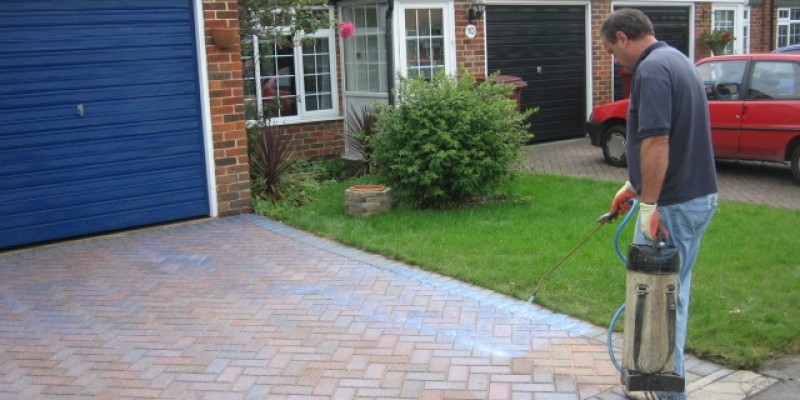 All photos shown are our block paving cleaning teams.
Company: Abbey Paving

Expertise: Block Paving & Patio Cleaning

Business Owner: Sam Rawlings

Experience: 20 years +
Members of: checkatrade The Little Green Book
All block paving cleaning projects are bespoke to the size and nature of the area being cleaned. Factors affecting our cleaning service include size of area, features requiring cleaning e.g steps, walls etc and access to the area to be cleaned e.g side alleyways and rear gardens. Front driveways are often easy access.
All our cleaning services are unique to the physical size, accessibility and type of surface being cleaned. If you need block paving driveway cleaning please get a quote
More information on the services for driveway cleaning can be seen at Driveway Cleaning Service
Our driveway cleaning team carry digital cameras with them to take photos of their work to display on our website. We have shown a before and after photos of a driveway cleaning project below.